Here are some pictures of a IBM 3976 model 3 modem.
This modem was used in the IBM System/3 era to communicate between a bigger mainframe (RJE) or with a IBM cluster controller.
The 3976 was developed by IBM in the late sixties, round the same time as the IBM System/3. This modem was produced end 1973.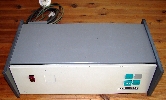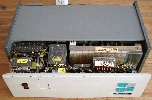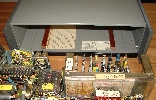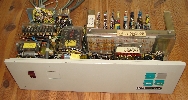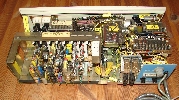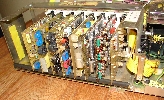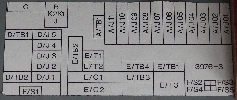 The maximum speed was 1200 bps over a switched telephone network.
It was build with SLT cards and some SMS cards.
Here
is a scan of two manuals with general information of this big and heavy modem.
This is a nice
picture
of rack and stack 3976 modems.